Rocket Responder Review
Saturday, September 7th, 2013 at 10:41 pm
Rocket Responder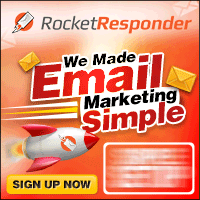 Is Rocket Responder good? Lets take a look
When I saw Rocket Responder first thing I noticed was
it was owned and operated by the Tim tech guys.

So even though I was already a member of a good
auto responder (TrafficWave) I went ahead and took
a good look at Rocket Responder.
My honest Review of Rocket Responder

First thing I looked at was how much it cost and to
my surprise it is only $20 for unlimited subscribers.

At that point I went ahead and joined so I could
take a closer look to see if I wanted to not only
use it but recommend it to my subscribers.
(They have a 30 day Free trial no credit card info needed)

If yoreview on TrafficWave you know
I felt it was the very best responder based on
price and how well it worked.
Most auto responders will start out near the same
cost but as your list grows the price they charge
will sky rocket.
Trafficwave was the exception to this up until now.
How much does Rocket Responder cost?

Rocket Responder is $20 for unlimited subscribers.

TrafficWave has the best price point at $17.95 for
unlimited subscribers.
So Rocket Responder is slightly higher but very close.
You can now take a 30 day Free trial to look it
over, no credit card needed! Rocket Responder
How well does it work?

Price is cool, but how well does it work? The biggest
issue with cheap Auto responders is they do not work
well at all.

I went into my rocket responder back office and set
up an email series, I also set up my autoresponder form
and inserted it into a lead capture page.

I was also able to use my own confirm and thank you
pages. It was very easy to set up.
This function is used by all the big boys like Aweber,
TrafficWave and Get Response, works the same at
rocket responder.
Broadcast To all list's with one email
Aweber, Get response and most of the big dogs you
can send a broadcast to indivual lists or to all of them
at one time with only one email.

This is the one thing that Trafficwave does not do, when
I send out a broadcast that I want to go to every list I
have to compose the email in each list then send it to
each one individually.
I also had a hard time explaining how to use Trafficwave
to new users, it is just a little more complicated than it
needs to be, especially sending out broadcasts.

Rocket Responder I can send a broadcast to all lists
with only one email or target individual lists I love that.



What about Deliverability?

Here is the test that means the most, does it deliver
the emails to subscribers inbox? Or does it go to the
spam box?

I set up an email series, put the form on a page and
filled it out to test it.
Filled out the form and my thank you page loaded
right up no problem.
I checked my email and I got my confirm email
straight to my main inbox NOT in my spam box,
that is huge because many cheaper responders
will have bad deliverability.
When I clicked the confirm link in that email I
was redirected to my confirm thank you page no
problem at all.
I then checked my email and the first message
was right there in my main inbox.

Everything worked and worked smooth as silk.
Bonus Feature

One thing Rocket Responder has that I really love
is the ability to notify your subscriber list when
you post to your blog!

You simply insert your Blog address and Rocket
responder will do the rest, Love that feature.
What about the affiliate program?
The only thing that TrafficWave has over Rocket
is the affiliate program, TW goes down many levels
and Rocket only pays for direct referrals.

To be honest I do not join an auto responder for the
affiliate program, never have and never will, I join
to build my list.
For the record Rocket Responder pays 20% per ref
every month plus you get a one time $5 bonus on new
referrals.
That is a good ref program, only takes 5 total make it
pay for itself every month.


Bottom Line

Here is the bottom line, Based on price and Function
I have to say Rocket Responder is awesome.

I highly recommend it, I have transfered my entire list
over from TW and I am now using Rocket Responder as
my main and only auto responder.

If yo
ready to start using one (you should) Rocket is
the way to go.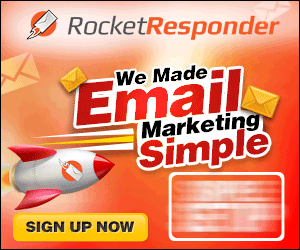 Tagged with: auto responder • email marketing • list building • Rocket responder • rocket rsponder review
Filed under: Product Reviews • Resources • Uncategorized
Like this post? Subscribe to my RSS feed and get loads more!